Shades create a simple, tailored look that can be anything from sleek and modern to soft and traditional. And they offer flexible options to meet any need, like top-down / bottom-up operation, cordless and motorized controls, and energy efficiency. Our professional Sales Representatives can help you pick the style, fabric, and functionality that's perfect for your home or office.
Roller Shades:
Contemporary and stylish, roller shades are a simple way to set the tone of any room. They are great for both light filtering and room darkening, and can be configured with convenient options like motorization. Their low-profile installation works with any window style.
Solar Shades:
Solar shades are sleek, modern, and stunning in homes and offices alike. They offer a sheer look that reduces glare and keeps UV light and heat at bay while preserving beautiful views. Solar shades are incredibly energy efficient in the hot sun, helping beat the heat so you can reduce your air conditioning costs. Many clients opt to add motorization.
Honeycomb Shades:
Cellular shades have a clean, modern look and can be configured to open top down and bottom up with corded, cordless, or motorized controls. Because of their honeycomb structure, they are known for their superior insulation that reduces energy costs year-round. we offer both narrow and wide pleat sizes for enhanced customization.
Dual Shades:
Dual shades (sometimes called zebra shades) come in gorgeous materials that create a modern look and give you the best of both worlds between roller and solar shades. Their sheer fabric lets light in and lets you see out, while the solid panels add more privacy, even when they are open. You can position them to maximize view or privacy while keeping their beautiful look consistent.
Roman Shades:
Roman shades work beautifully in traditionally styled homes. And because they come in such a wide range of fabrics and patterns, they are also great for adding warmth or design interest to more modern spaces. They can be operated in both top down or bottom up and offer light filtering and black out options. Our roman shades have the option for motorization.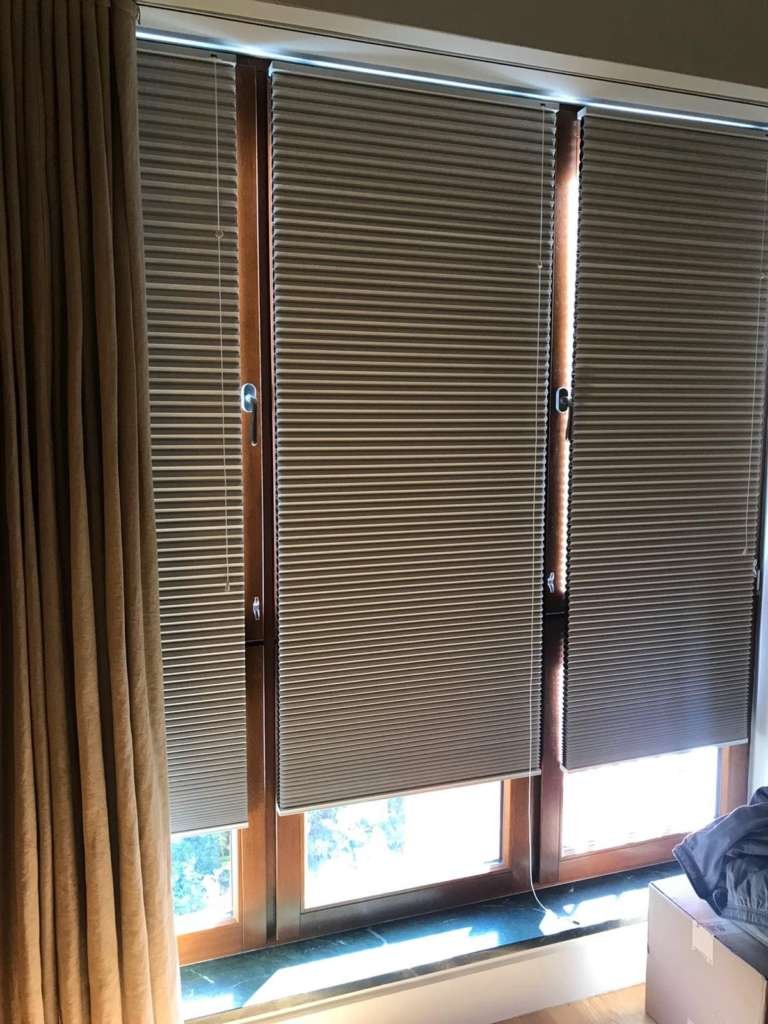 Free Consultation
Schedule your free in-home consultation with one of our experts to get the best results for your project.